The most popular in Russia and ex-USSR electronic components distributors search engine. You can find any components on 1395 inventory stocks!

One of the biggest datasheet archive. 350Gb documents and cross-references!

8875 messages with "Buy" and "Sale" requests. Find supplier with the best delivery terms.
Sale: 1. Schneider Compact NSX630N number 1 pcs. , 2. Schneider Compact NSX250N number 1 pcs. Price offer.

Amplifiers, Switches & Multiplexers, Filters, Comparators, Functions Generator

Telephony, Network, DSL, WiFi, Bluetooth, Fiber Optics, Modems, Transceivers

Drivers/Controllers, Sensor interface, Ignition

Gates, Latches, Registers, Counters, Comparators, Flip-Flops, Dividers and Multipliers

Amplifiers, Transistors, Mixers, Switches, Attenuators, Diodes, Filters, RFID

Temperature, Image, Pressure, Magnetic, Velocity, Smoke, Ultrasonic sensors

Flash, SRAM, ROM, EPROM, DRAM

64/32/16/8 bits, RISC, CISC

32/16/8/4 bits controllers

ADC/DAC, Data Acquisition

USB, RS-232, PCI, SCSI, IEEE 1394

Audio, Video, Set-Top Box

DC/DC & AC/DC, Battery, Power Supply

Timers, Clock Generators, Oscillators

Display, Drivers/Controllers, Photosensors

Transistors, Diodes & Rectifiers, Thyristors, IGBT

FPGA, PLD, FPAA, DSP, ASIC

Now in online: 81 guests and 73 ChipFind users

ALEKSEY-74, Aleksandr, Andrey, OOO "FullStok", drem377, Igor / OOO Kompaniya "Tehsnab", TimeChips LLC, ELEKTRON, Altex-Pro, Nastya, Unik-Service Ltd, Filial kompanii OOO « ElektroPlast» v g. Ekaterinburg, Rima, Filial kompanii OOO " ElektroPlast" v g. Kirov, OOO "MosChip", sultan, vlad tihonov, vesint, Aleksandr Vasilevich, karo, OOO "EnergoKomplekt", aleksey121, RADION-EK Ltd., OceanChips, akvatoria, Sergey, OOO "TreydElektroniks", Dmitriy Degtyarev, Importkomplekt, LLC, Areal, OOO Ruchip, Vladimir, GERMES, MSK-Snab, MitinoREK, Oksana Poteryayko, Radio-Stalker Ltd, Navi Gator, Sergey Yurevich, DIEL, RadioTechImage, OOO "Rikom", Anatoliy Andreevich, Sergey, Yuriy, Chertan Natalya Viktorovna, Kompaniya Aspekt, ElectroPlast, OOO MIKRONIKA, JSC "Kuvera", GAG7867@YANDEX.RU, IV-electronics, ooo ElMashEnergo, Valeriy, OOO "LayfElektroniks", Elsis, Anton, Sergey Dn, Gadzhi, holster-k, Anatoliy, Leonid Leonidovich Petrov, SEGMENT, Anna Zarechnaya, OOO Elektronnie sistemi i komponenti, OOO "ElektroKomponent", sergey leonidovich, Vasiliy, Aleksandr Mihaylovich, Akvatoria, Almetova E., Pikarichev Sergey, Ekaterina Zemlyanaya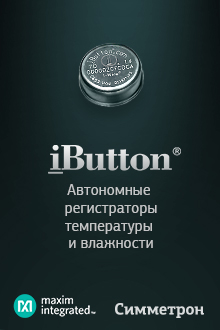 Our friends
The
Datasheet Archive
is a large free resource specifically for electronic component datasheets and scanned data books.