The most popular in Russia and ex-USSR electronic components distributors search engine. You can find any components on 1515 inventory stocks!

One of the biggest datasheet archive. 350Gb documents and cross-references!

8112 messages with "Buy" and "Sale" requests. Find supplier with the best delivery terms.
Ekaterina

→ КуплюПрошу делать предложения с ценой и годом выпуска СП5-3-15ком -1250шт. с буквой В НЕ ПРОХОДЯТ

Amplifiers, Switches & Multiplexers, Filters, Comparators, Functions Generator

Telephony, Network, DSL, WiFi, Bluetooth, Fiber Optics, Modems, Transceivers

Drivers/Controllers, Sensor interface, Ignition

Gates, Latches, Registers, Counters, Comparators, Flip-Flops, Dividers and Multipliers

Amplifiers, Transistors, Mixers, Switches, Attenuators, Diodes, Filters, RFID

Temperature, Image, Pressure, Magnetic, Velocity, Smoke, Ultrasonic sensors

Flash, SRAM, ROM, EPROM, DRAM

64/32/16/8 bits, RISC, CISC

32/16/8/4 bits controllers

ADC/DAC, Data Acquisition

USB, RS-232, PCI, SCSI, IEEE 1394

Audio, Video, Set-Top Box

DC/DC & AC/DC, Battery, Power Supply

Timers, Clock Generators, Oscillators

Display, Drivers/Controllers, Photosensors

Transistors, Diodes & Rectifiers, Thyristors, IGBT

FPGA, PLD, FPAA, DSP, ASIC

Now in online: 111 guests and 59 ChipFind users

SWT, Galeon, OceanChips, COMPEL, SemenovVU, viktor kruglov, Viktor, TehPriborOpt, Anton Konros, Andrey, OOO "LayfElektroniks", Filial kompanii OOO « ElektroPlast» v g. Ekaterinburg, ElectroPlast, Vladimir, OOO "FullStok", Megaprom, TimeChips LLC, Electronic Componenets, Aleksey Ivanovich, Ivanov Ivan Iosifovich, Vyacheslav, Natig, Vladimir, P., Anatoliy Andreevich, Radio Mir, Chipzip, Filial kompanii OOO " ElektroPlast" v g. Kirov, Gusak Sergey, OOO "TreydElektroniks", Berkovski, Ufo, ip, Vladimir, Ekaterina, Anatoliy Ivanov, CHP Ivanov, PROFSIT, seaman, Petrov Nikolay Vladimirovich, Yuriy, Oksana Poteryayko, ditriy, ECCO Electronics Technology Co.,ltd, OOO "MosChip", Yuriy Nikolaevich., vlad, Andrey, Oktava-LTD, Yusipov Aleksandr, kupriy andrey grigorevich, Ivanov, Dmitriy, Vitaliy, ALANIK, OOO "Energia", Mariya, Alex1965, Pikarichev Sergey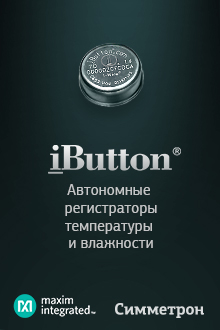 Our friends
The
Datasheet Archive
is a large free resource specifically for electronic component datasheets and scanned data books.