The most popular in Russia and ex-USSR electronic components distributors search engine. You can find any components on 1651 inventory stocks!

One of the biggest datasheet archive. 350Gb documents and cross-references!

9550 messages with "Buy" and "Sale" requests. Find supplier with the best delivery terms.
Доброго времени суток !

Buy фильтры Б23А 1500пф Ваше количество !
Предлагайте с годом и ценой .

Ин-16, 89, 50 шт. , демонтаж.

к155ид1, 86, 102 шт. , новые, россыпь, дип.

есть и другие позиции индикаторов, и новые и б. у.

интересует постоянное сотрудничество.

Сразу пишите предлагаемую цену по интересующим позициям,

кто готов купить всё, договоримся.

готов отдать перекупщикам на склад дешевле цен на этом ресурсе.

Реле

РЭК23, 2750991, 2001 yr. , 180 штук, новые, россыпь, других надписей нету.

Сразу пишите предлагаемую адекватную цену по интересующим позициям,

кто готов купить всё, договоримся.

готов отдать перекупщикам на склад дешевле цен на этом ресурсе.

всё в отличном состоянии

КТ908А, 83-88, новые, металлические крепления к ним, 80 шт. КТ803А, 88, новые, металлические крепления к ним, 30 шт. КТ809А, 83-88, новые, металлические крепления к ним, 30 шт.

КТ805А, 90, 20 шт. КТ808БМ, 90, 30 шт. КТ808БМ, 87, 50 шт. КТ818ВМ, 88, 20 шт. КТ818АМ, 88, 20 шт. что-то из них есть в з. у.

ТС122-25-12, 87, с креплениями, новые, штук 20.

Т6-10-6 у2, 81, с креплениями, новые, штук 10.

Ку208, примерно, вообще интересны?

всё россыпь.

Сразу пишите предлагаемую цену по интересующим позициям,

кто готов купить всё, договоримся.

готов отдать перекупщикам на склад дешевле цен на этом ресурсе.

Amplifiers, Switches & Multiplexers, Filters, Comparators, Functions Generator

Telephony, Network, DSL, WiFi, Bluetooth, Fiber Optics, Modems, Transceivers

Drivers/Controllers, Sensor interface, Ignition

Gates, Latches, Registers, Counters, Comparators, Flip-Flops, Dividers and Multipliers

Amplifiers, Transistors, Mixers, Switches, Attenuators, Diodes, Filters, RFID

Temperature, Image, Pressure, Magnetic, Velocity, Smoke, Ultrasonic sensors

Flash, SRAM, ROM, EPROM, DRAM

64/32/16/8 bits, RISC, CISC

32/16/8/4 bits controllers

ADC/DAC, Data Acquisition

USB, RS-232, PCI, SCSI, IEEE 1394

Audio, Video, Set-Top Box

DC/DC & AC/DC, Battery, Power Supply

Timers, Clock Generators, Oscillators

Display, Drivers/Controllers, Photosensors

Transistors, Diodes & Rectifiers, Thyristors, IGBT

FPGA, PLD, FPAA, DSP, ASIC

Now in online: 46 guests and 3 ChipFind users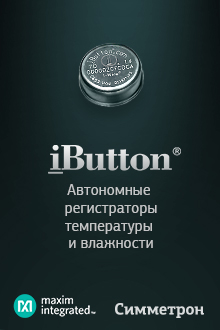 Our friends
The
Datasheet Archive
is a large free resource specifically for electronic component datasheets and scanned data books.