The most popular in Russia and ex-USSR electronic components distributors search engine. You can find any components on 1500 inventory stocks!

One of the biggest datasheet archive. 350Gb documents and cross-references!

8641 messages with "Buy" and "Sale" requests. Find supplier with the best delivery terms.
Amplifiers, Switches & Multiplexers, Filters, Comparators, Functions Generator

Telephony, Network, DSL, WiFi, Bluetooth, Fiber Optics, Modems, Transceivers

Drivers/Controllers, Sensor interface, Ignition

Gates, Latches, Registers, Counters, Comparators, Flip-Flops, Dividers and Multipliers

Amplifiers, Transistors, Mixers, Switches, Attenuators, Diodes, Filters, RFID

Temperature, Image, Pressure, Magnetic, Velocity, Smoke, Ultrasonic sensors

Flash, SRAM, ROM, EPROM, DRAM

64/32/16/8 bits, RISC, CISC

32/16/8/4 bits controllers

ADC/DAC, Data Acquisition

USB, RS-232, PCI, SCSI, IEEE 1394

Audio, Video, Set-Top Box

DC/DC & AC/DC, Battery, Power Supply

Timers, Clock Generators, Oscillators

Display, Drivers/Controllers, Photosensors

Transistors, Diodes & Rectifiers, Thyristors, IGBT

FPGA, PLD, FPAA, DSP, ASIC

Now in online: 78 guests and 32 ChipFind users

Mariya, OOO "LayfElektroniks", Aleksey, OOO "MosChip", ElectroPlast, OOO "TreydElektroniks", Anton Konros, Vladimir, Dmitriy, TimeChips LLC, Filial kompanii OOO « ElektroPlast» v g. Ekaterinburg, Zakroma, Andrey, OceanChips, Filial kompanii OOO " ElektroPlast" v g. Kirov, OOO "FullStok", Andrey, Lylin A.A., Vladislav, Aleksandr, razemi, vlad, FAYZULLIN ANVAR, mikola, SERGEY, alex13, Viktoriya, Radio-Orbita, 7981522, UNIK PLUS, PE "Radiodetal", Vladimir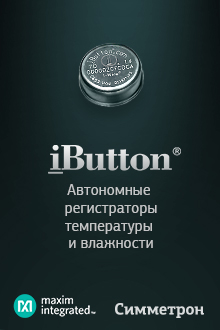 Our friends
The
Datasheet Archive
is a large free resource specifically for electronic component datasheets and scanned data books.